RELIABLE
Oleoline is a publishing house part of HBI France. Oleoline continued to publish glycerine market reports and analyses since 1986. Our portfolio has expanded and now includes reports pertaining to most of the oleochemical and biodiesel product range.
The largest actors in the industry use Oleoline to value their stocks, benchmark purchasing and selling performances, fix long term formulas or calculate the long-term profitability of new projects.
​

ACCURATE
Our reports are designed to inform of a change of trend in price as fast as possible. Oleoline gives you an edge that you would not have with other market reports. The Oleoline reports are unique in that they provide a first-hand view of the market. Our competition has a journalistic approach, requesting confirmation from both sellers and buyers before confirming a trend change. This works well for petrochemical products but often completely misses the mark for small niche products such as oleochemicals.
​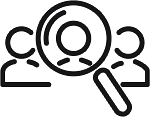 INDEPENDENT
Each Oleoline report is written by an experienced broker who has been handling a significant volume of the product on the global market for several years. Each report is then edited by senior industry figures, who spent most of their career in the oleochemical business.
Producing market reports is a difficult enterprise, with price quotes often challenged by sellers and buyers. We view such exchanges as normal and healthy for our business. The difficulty of the exercise is exacerbated by the speed at which prices have been changing recently.
Oleoline and HBI have no commercial interest tied to our quotes. Throughout our group, our commercial activities are strictly on a commission basis and exclude taking possession of the material. We have no trading book which would profit from market changes.
Equally important, Oleoline is not vulnerable to manipulation from sellers or buyers trying to pull reported market levels towards their interests.