5th Global Glycerine Conference
The biodiesel and oleochemical industries have finally generating much awaited profits in 2018. In the process, they have generated higher volumes of by-products, often in larger quantities than what their local markets have been able to absorb. Lower glycerine prices have returned since the second half of 2018. With a slowing economy, will the Chinese market be able to absorb the same volume of excess glycerine it has in the past year? How will the extra glycerine refining capacities, which have appeared throughout the world in the past months, impact prices in the next years?
Oleoline is holding the 5th Global Glycerine Conference in 2019, to answer these questions and many others.
CONFERENCE PROGRAMME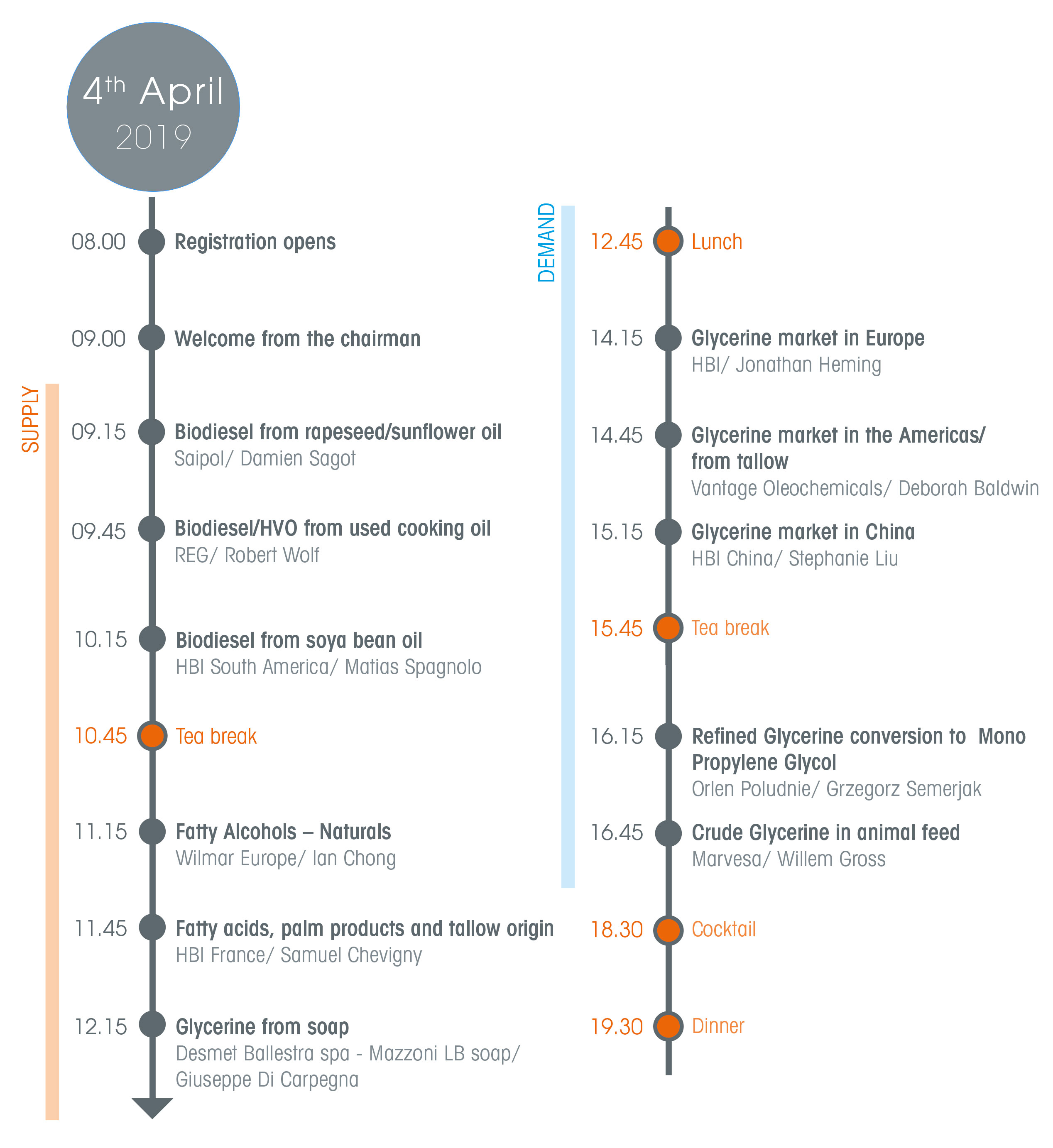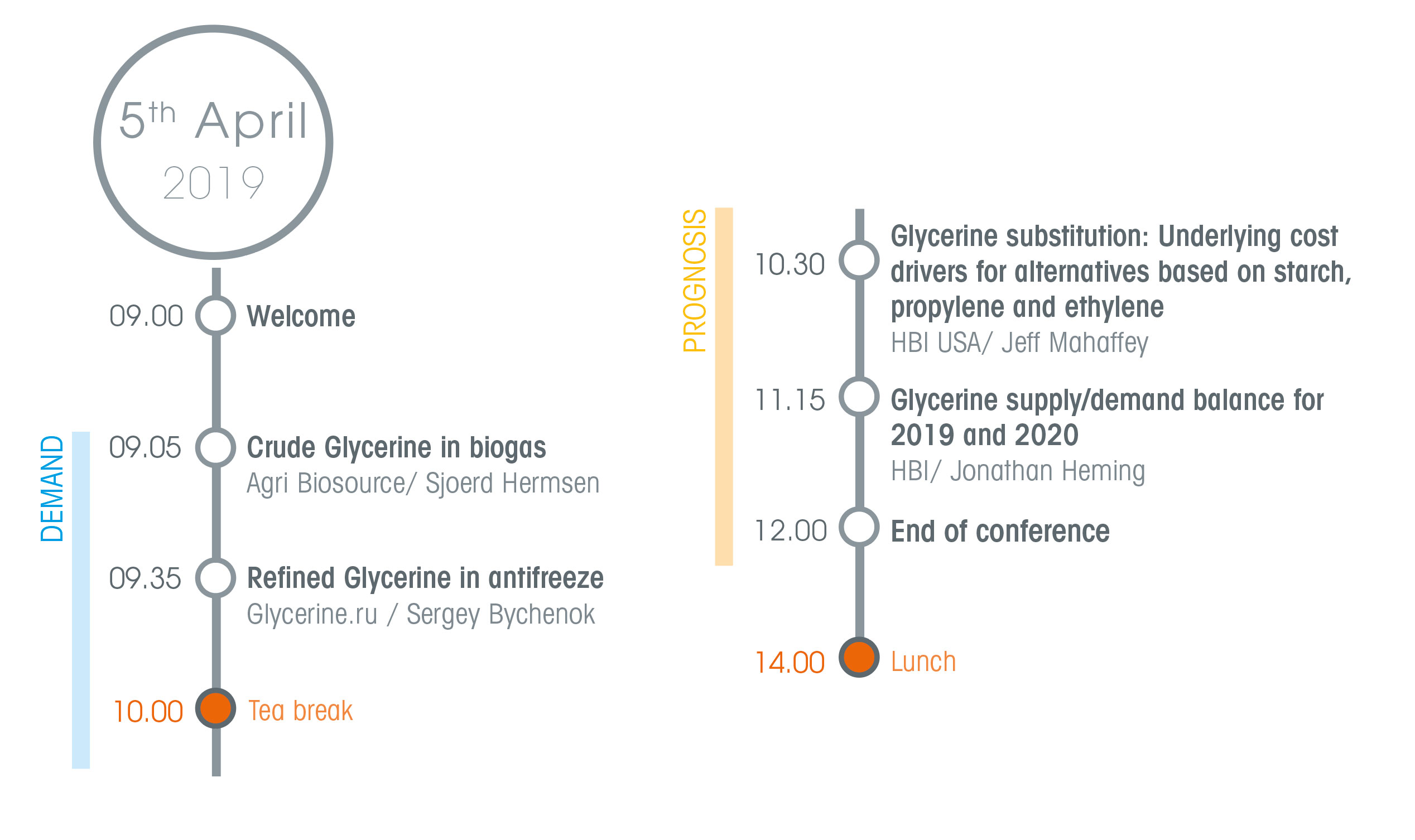 SAMPLE LIST OF 2019 ATTENDEES
Agri Biosource | Air Liquide | Arkema | Bio-Energy Ingredients | Bioesieinte sro | BZK | CAMPA IBERIA SAU | Capricorno | Chemcom | Chryso | Colonial | DB Tarımsal | Desmet Ballestra | Gioma Varo | Glencore | Godrej | IP Specialities | Louis Dreyfus Company | LMC International | Glycerine.ru | Marvesa | New A.W.A Company | Nord Ester | Oleon | ORLEN Południe | Prio Biocombustibil | Prisma Brazil Trading | REG | Saipol | Sakamoto Yakuhin Kogyo | Spiga Nord Spa | T&R Bioeko | Tecosol | TransOcean | Vantage Oleochemicals | WICHEM | Wilmar
DETAILS OF THE VENUE
The price of attending the Conference is 2400 Euros per person. The price includes VAT, all meals and one night during the conference.
Owing to the limited number of rooms available at the two hotels at our disposal for this conference, we will only be able to accept 120 participants including the Speakers. We have had to limit the number of invitations to participate in the conference and consequently we require your confirmation or otherwise that you will attend this Conference by end-February 2019. Payment for the Conference is to be made to Oleoline by March 5th. Regretfully, if payment is not
received by this date, we will not be able to hold your reservation firm.
---
We hope you will take up this opportunity to participate in what is now a regular reunion of many of the major players and experts involved in the glycerine market worldwide. The objective is to define the direction in which the glycerine market will develop over the next 2 years and will be the result of the combined experience and know-how of all the participants. We look forward to your contribution.
Please address your questions or your demand for booking to Céline Heming, the conference coordinator at celine.heming@hbint.com.
See you in April ! Jonathan Heming